The end of problematic integrations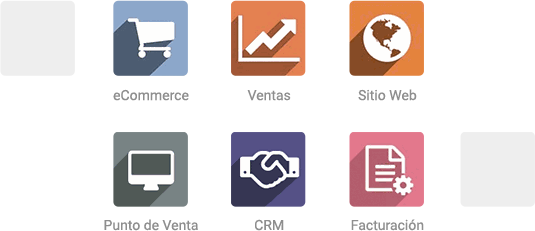 With over 10,000 applications, Odoo meets all of your business needs with a one-step solution: no more interfaces between different software are needed.
Odoo's applications seamlessly integrate with each other, allowing you to fully automate your business processes.

Odoo is flexible and constantly evolving

Some of the solutions available only via Odoo
Inventory
Solve the management of your deposits and inventory in a simple way.

Accounting
Registering the accounts of your institution has never been so easy.
Expenses
100% integrated with Sales, Accounting and Inventory. Know your real costs and create specific reports.

Sales
Give your sales team the best tools for monitoring and reporting work over time.

Point of Sale (POS)
Smart interface, offline operation, customer loyalty programs, integrated inventory management and much more.

Projects
Create projects and solve daily tasks or management in a friendly and integrated way.

Human Resources
Organize employee information, manage recruitment and job announcements, manage expense reports, vacations and sick days.

CRM
Help your company to manage sales in an organized way.
ERP platform and integrated 100%

Business Intelligence to optimize decision making in your company.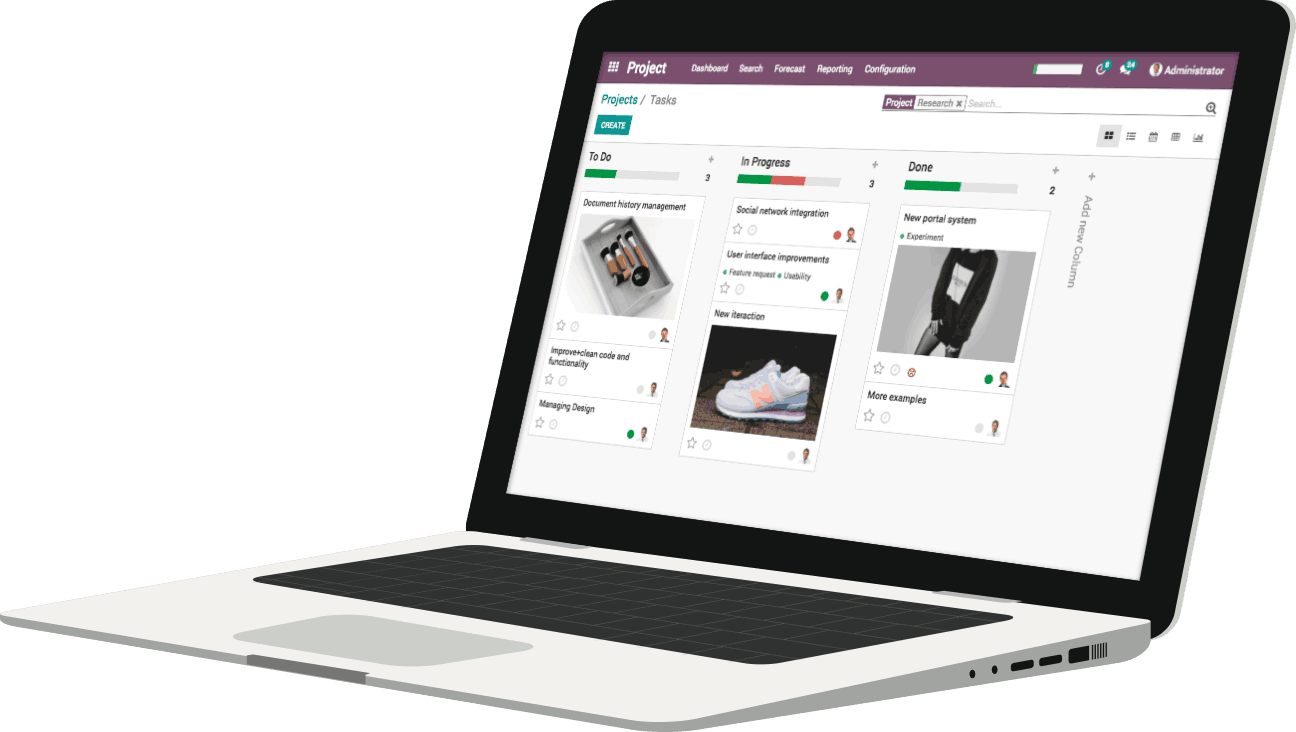 A solution for every need
Integrations
All solutions in one place.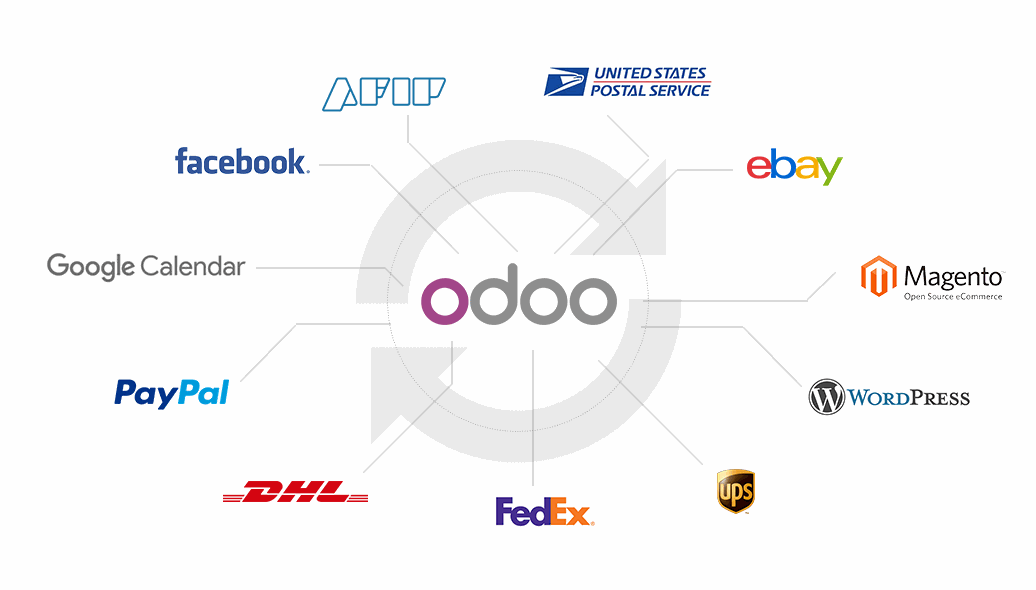 Cases of large successful implementations

Toyota
Toyota Material Handling Group is mainly engaged in the manufacture and sale of forklift trucks in Europe.

At the time of implementation it was on the information system side that they perceived the biggest value of Odoo, because for them it's an extensible platform on which they will build their whole information system.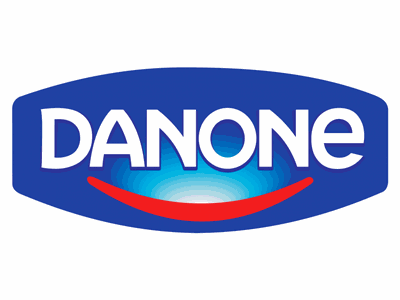 Danone
In 2010 Danone Colombia started the project coordinating the definition of functionalities and its development actions, with Paris. The training and documentation of the processes was done in Argentina, which also adopted the OpenERP application. Implementation in Colombia was astonishingly fast and based on functions related to ordering, finance, billing, sales, and warehouse management. Seeing the results, Danone Australia followed the same path as the subsidiaries in Colombia and Argentina, confirming the success of the Odoo implementation and adding specific functions for industrial plants.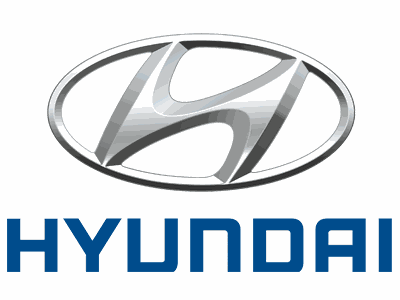 Hyundai
Hyundai Construction Equipment Americas Inc. has been present in the United States for over 20 years and is part of the Construction Equipment Division of Hyundai Heavy Industries, a world leader in various heavy industries. Hyundai's commitment to innovation is unmatched and continually seeking new horizons in terms of construction equipment capabilities.